DRB 40 double buck press – double the power for double the output
You can finish a wide variety of garments in different cuts and sizes fast, efficiently and to a high level of quality with the DRB 40 double buck press, which processes around 100 items per hour (depending on the material, residual moisture and steam operating pressure).
Highly elastic shapers adjust automatically to the relevant volume; their constant pressure protects textiles, particularly the seams of the garments.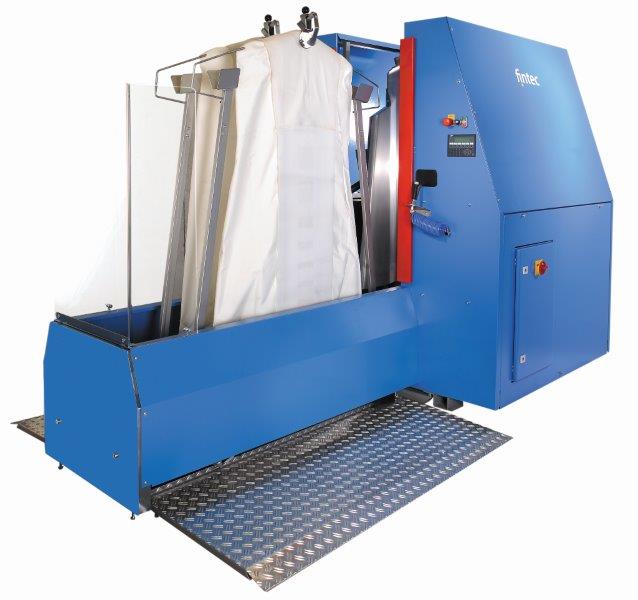 Achieve optimum performance
The harmonious sequence of movement when moving clothes dummies in and out, coupled with the ergonomic thought-through design increase the level of output, while a rodless cylinder and precise ball guides prevent the garments from slipping.
Operation is facilitated by the freely selectable and programmable parameters for processing, while the clothes dummy manufactured from Alutherm minimises the energy use. A powerful extraction fan fixes the front and rear sections in place: the laborious task of unfastening buttons is now a thing of the past!
Electro-pneumatic PLC controller with operating display
Non-slip step plates, safety bars on both sides of the infeed opening
Automatically closing doors (optional), electrically protected rear service door
Low heat and noise emissions
Program selection via 4 function buttons (a further 99 customer-specific programs freely programmable for each function button)
Digital time adjustment
Daily and total units counter
Maintenance display