AB 30 sleeve press – suitable for every sleeve length
Every size and cut of sleeve can be processed with the Fintec AB 30 sleeve press: speedily and to a high level of quality.
The system of operation has been laid out to provide short setup times, the basis for the high hourly throughput rates.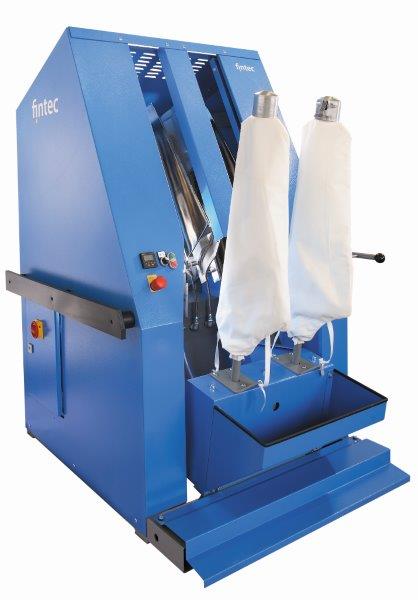 Sleeves of every length and every cut can be quickly and easily fitted on; lowerable arm rods facilitate handling.
Every type of textile with any amount of residual moisture can be processed smoothly thanks to the pneumatically operated sleeve locks with their constant clamping force, the electro-pneumatic control of the mechanical processes and the continuously adjustable pressing times.
Electro-pneumatic controls
Digital time adjustment/continuously adjustable pressing times
Automatic closure of the front doors
Lowerable arm rods (for fitting on and removing) to a height of 135 cm
Highly elastic shapers
Pneumatic sleeve locks