DHB 80 trouser press – for any pair of trousers
With the DHB 80 trouser press, perfectly processing trousers of all imaginable styles, cuts and sizes is a manageable task. From super-slim styles to extra large sizes: highly elastic shapers automatically adjust to the volume of garments to be processed and ensure they are completely smoothed out. An hourly throughput rate of approx. 80 pairs of trousers is also realistic (depending on the material, residual moisture and steam operating pressure).
Textiles and seams are protected thanks to the constant air pressure in the shapers.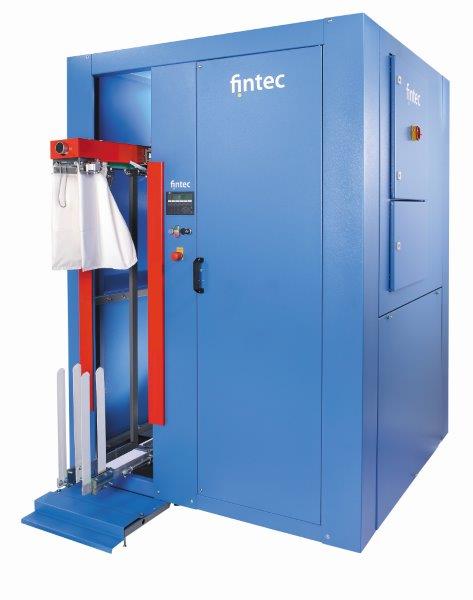 This is possible thanks to the easy-to-use and fast rhythmic operation. While the first pair of trousers is still being processed within the press, another pair can be fitted onto the second buck.
Fitting on the garment is easy thanks to the height-adjustable buck. Garments are transported smoothly and without jerks thanks to the rodless cylinder and precise ball guides. The result: perfectly correct pressing of every one of the individually packaged pairs of trousers.
Electro-pneumatic PLC controller with operating display
Digital time adjustment
Daily and total units counter
Heat diffusion and noise emissions kept to a minimum thanks to closed machine design (excluding the infeed opening)